One of the most frequently asked questions when travelling to Paris is where to eat and what the difference is between a café, a brasserie, a bistro, and a restaurant.
We'll be explaining the difference between the four, so you know which one to choose when you head to Paris!
Cafés
Parisian cafés have their own signature charm and soul. These signature spots offer a selection of beverages as well as light snacks (such as sandwiches, salads or the French classic:croque-monsieur). Historically, Parisians would head to cafés to meet and discuss about the world, politics, art, philosophy, and social issues as well as to read, write and presently even to work at. They're usually not too expensive, but their menus and the space they have available is usually more limited than that of a restaurant.
Some of the most famous Parisian cafés include. Le Procope, Café de la Paix, Café de Flore and the Grand Café Capucines.
Brasseries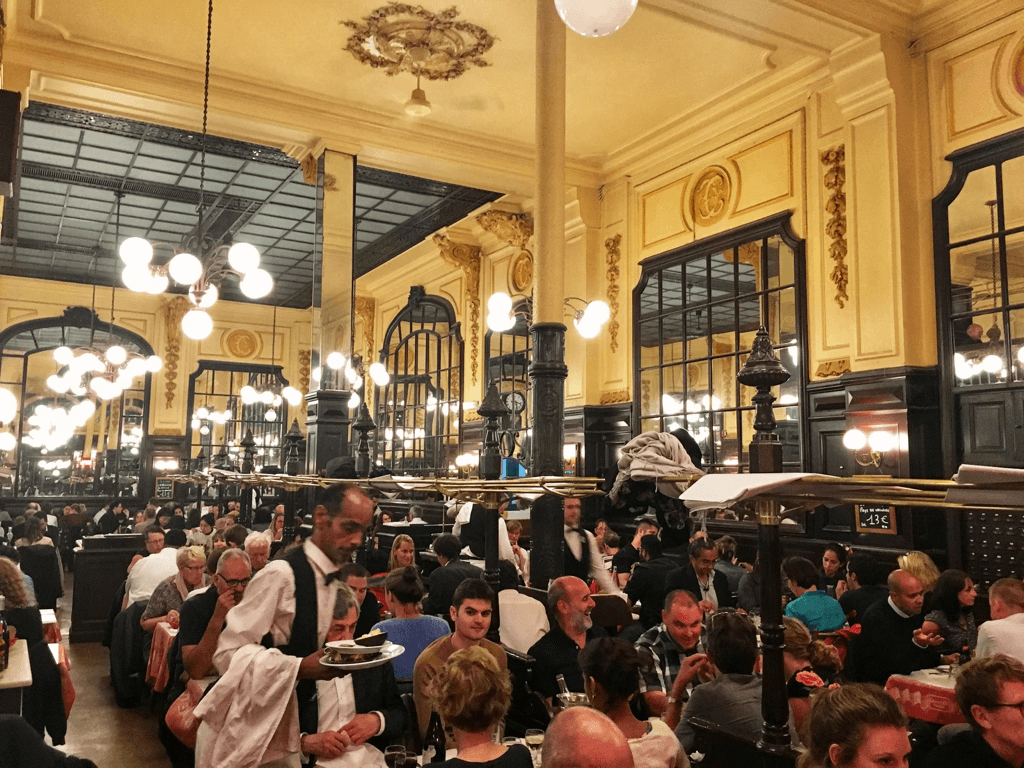 Brasseries got their name from the places where beer was produced (breweries). They turned these into spacious eating outlets offering non-stop service from the early hours of the mornings all the way through the night. These are perfect eating outlets when you are travelling as they have a little bit of everything on their menus and have extended hours for their service. Fun fact: brasseries were first opened in Paris by Alsatians that had made their way to the capital (people from the region of Alsace, near the Swiss mountains).
One of the most renown brasseries in Paris is the Bouillon Chartier, excellent classic French dishes for an excellent price.
Bistros
Their menus are much smaller than that of a brasserie, but their concept is to serve homemade-style dishes in a relaxed and friendly atmosphere. Their dishes are simple and served quickly, which is why they are named so: "bistrot" comes from the Russian word "bistro" which means quickly. We highly recommend these places if your schedule allows you to eat at the established meal hours in France, typically between 12 noon and 2 p.m. for lunch and from 7 p.m. to 11 p.m. for dinner. Fresh meals, homemade, fast service, and a very Parisian experience!
Restaurants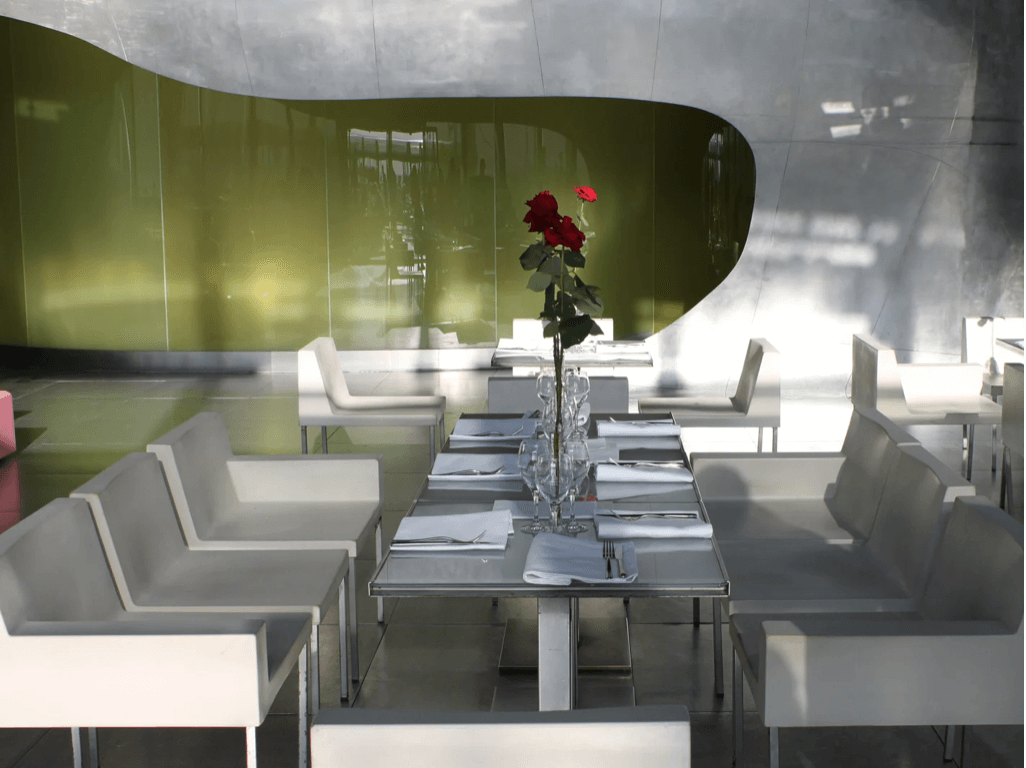 After the French revolution, the King's cooks found themselves unemployed and decided to open their own kitchens, while preserving the essence of their work: serving their own elaborate dishes. Therefore, only restaurants can be awarded stars. Naturally their prices are a little higher, the cuisine is much more intricate, the environment is more refined and the hours much more restricted. To eat at a good restaurant, you usually need to make reservations well ahead of the date you wish to dine on!
There are also hybrid concepts such as café-restaurants (serving a large assortment of drinks and dishes alike), or café-bistros for example. These alternatives allow owners to make a better profit on their investment as well as the effort they put into them.
If you aren't sure what to choose on the menu, we suggest you read our article on the Top 10 Traditional French Dishes:
https://www.descubreparis.com/en/2022/12/03/what-to-eat-in-paris-top-10-traditional-french-plates/
If you are heading to Paris and aren't sure where to start, check out our Detailed Travel Guides where we explain everything step by step as if we were right by your side, as well as in our themed Guides!
Paris is waiting for you…
À bientôt