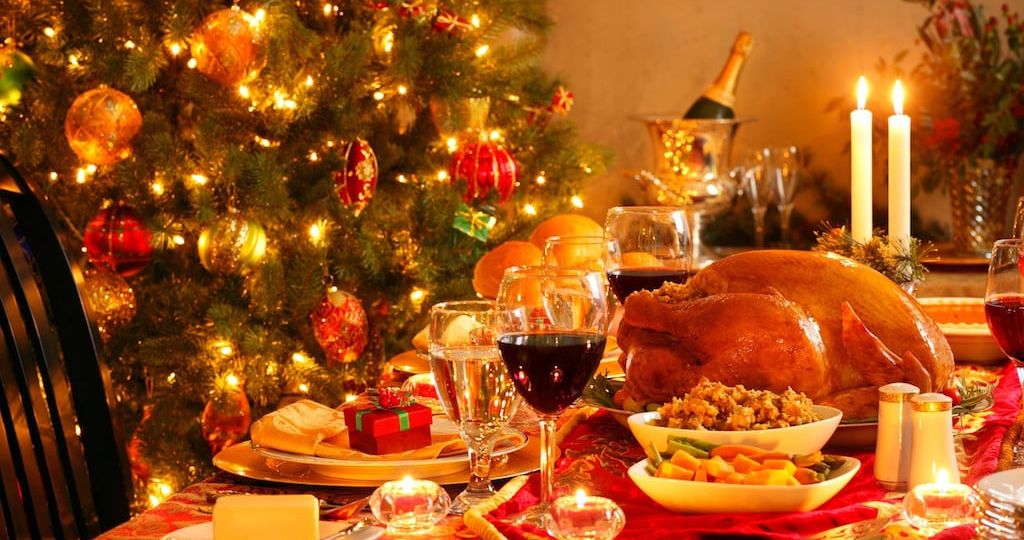 When you think about Paris your mind immediately goes to the Eiffel Tower or the city's architecture, but you also think about its cuisine: croissants, macarons, wine, cheese…and so many other delicacies!
But… have you ever wondered what Parisians eat for Christmas? Well, we've got the answer!
The Stages of a Traditional French Dinner
We'll start off by highlighting the different courses of a typical French dinner. You start off with the aperitif, usually made up of an alcoholic beverage and a few snacks/finger foods to pass around or "amuse-bouche" in French, which literally translate into "mouth amusement". Up next, the starters, main course, then cheese, dessert, followed by coffee and sometimes a digestif, generally this last one is a strong liqueur to top off the meal.
We could try and create a French Christmas menu for you, but truth is food is not exactly our specialty. As you know, we create personalized travel guides for Paris, which you can find out more on right here. Back to the food and taking into account the different stages of a traditional dinner we're going to tell you all about what Parisians eat, and the must-haves for the table, on Christmas day. Families in France traditionally open their gifts and lunch together on the 25th.
The Aperitif
The French tend to start of the aperitif with bite-sized snacks using ingredients such as smoked salmon or caviar, typically accompanied by a glass of wine or champagne.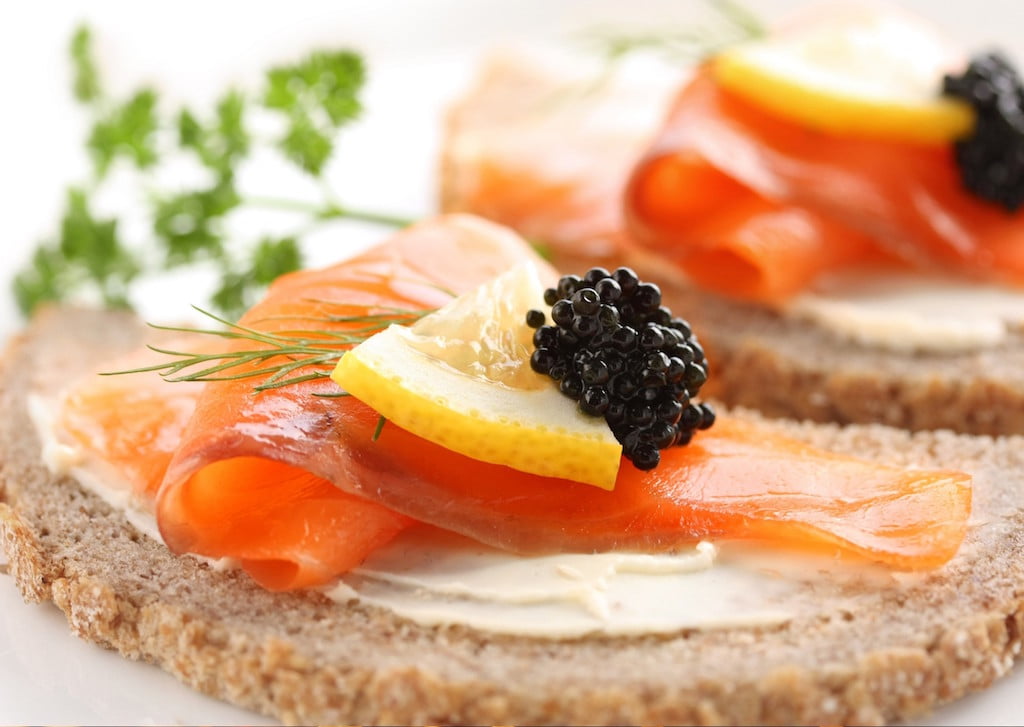 The Starters
Foie gras is, hands down, the must have starter. Although sea food is a big contender as well, with many including oysters and scallops, known in French as "Noix Saint-Jacques".
The Main Course
For the main course the French tend to opt for poultry such as capon or turkey accompanied with garnishes such as mashed potatoes, vegetables or even rice. Interesting fact: a Capon is a rooster that is neutered at around 4 months of age, before the fattening process begins. By doing so they can have the roosters grow bigger than what they would normally be, as well as producing a finer meat quality.
The Cheese
It is now the time for cheese. In every traditional French meal, a cheese platter makes its way around the table allowing each guest to choose any cheese of their liking from a selection of cheeses. Christmas is no exception to this tradition, although there is no specific "Christmas cheese" so to speak. It really depends more on the liking of the guests at the table. As a rule of thumb, you would usually serve a selection of about 6 cheeses bringing together both soft and hard cheeses. A few inevitable favorites include Comté, Brie cheese, goat cheese, Roquefort (Blue cheese) or even a Reblochon or Cantal cheese.
The Dessert
The moment many have been waiting for: dessert! The "Bûche de Noel" is the traditional Christmas dessert, no contest and it translates into what is known as a Christmas log. This dessert is composed of a sponge cake base with whipped or butter cream spread all over it, next rolled into the shape of, you guessed it, a log and finally it is covered with a frosting or glaze. The most common combination is a vanilla sponge cake and a chocolate, coffee, or praline butter cream; however, the possibilities are endless including different flavors for the filling, sponge cake flavors and even a few varieties that fill the log with ice cream! The bûche is an irreplaceable tradition at the Christmas table for Parisians, and bakers and pastry chefs around the country pour their time and energy into creating new delicious and beautiful versions of this classic dessert every year!
Coffee
Parisians love coffee and it is very common to have an espresso, for example, at the end of a meal.
We hope this article transported you (and your taste buds!) to a Parisian Christmas dinner! Visiting Paris this time of the year is one of the most beautiful and magical experiences you could wish for. Don't forget we are your go-to contact for custom made travel guides in Paris, detailed and easy to follow so you don't miss a single thing anytime of the year you choose to visit!
Never stop dreaming and we'll be waiting for you in Paris.