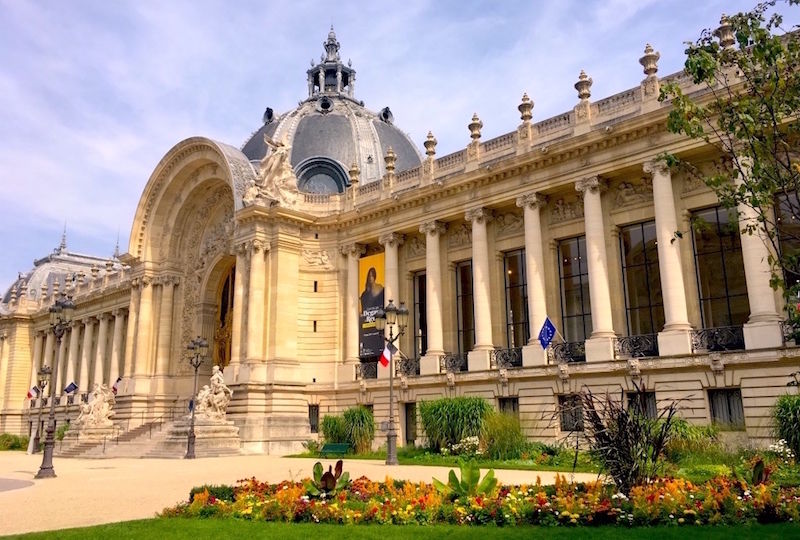 Today in Descubre Paris, we'll tell you the seven things you need to know before visiting the Petit Palais, a majestic building near the Champs-Élysées in Paris. Stay tuned through the end for a Fun Fact that will make you keep your eyes peeled as you visit other Parisian monuments! Ready? Here we go:
1 . It´s not as "petit" as you may think!
The Petit Palais or Small Palace is not actually that small. It measures in at over 5,000 square meters (16,000 square feet) divided into two levels, seven galleries, and a beautiful garden. Of course, if we compare it to the Grand Palais or Great Palace, its sister building in front, the Petit Palais is much smaller. However, you'll be amazed at all the treasures it stores inside!
2 . It was built for the Universal Exhibition of 1900
It was part of a set of structures that were built for the Universal Exhibition of 1900. This one in particular is characterized by the richness of its decoration, its range of architecture, and its clever distribution. It was built along with the Grand Palais, located just in front of it, and the beautiful Alexander III Bridge (just a few steps away).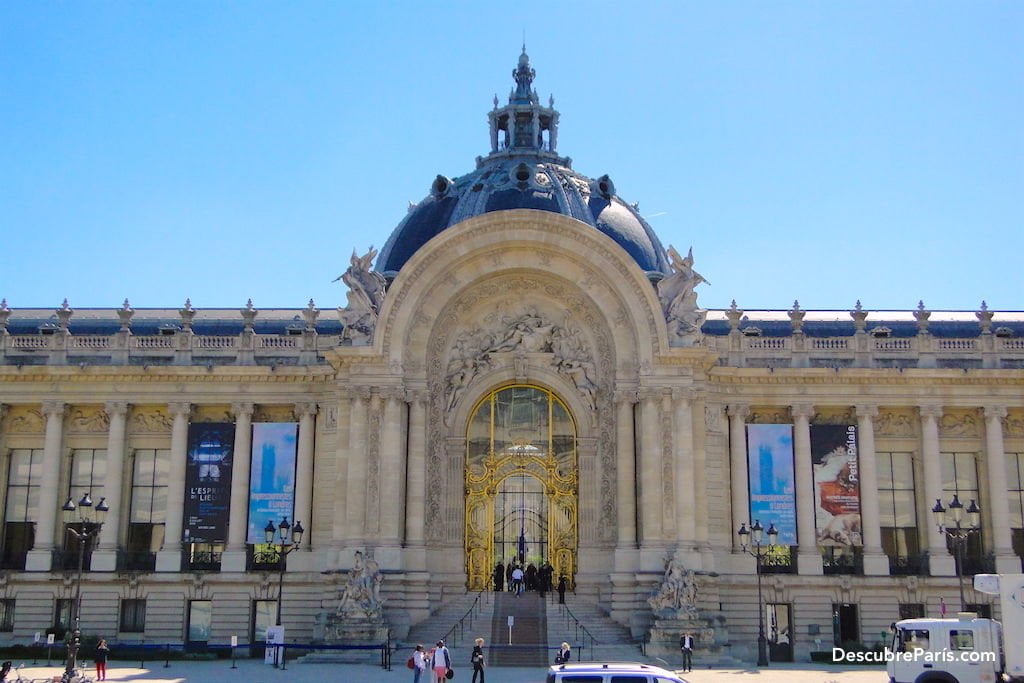 3 . It houses the Museum of Fine Arts of Paris
Its real name is the City of Paris' Museum of fine Arts and it hosts an important art collection owned by the City of Paris, as well as several temporary exhibitions.
4 . Every detail was thought-out
It has a spectacular hall in its entrance with a dome adorned by four allegorical paintings: Mysticism, Plastic, Thought, and Matter. There are also a few painted side-galleries: one has the history of Paris from the Battle of Lutetia through modern times, and the other celebrates the Republic. They are amazing.
5 . It has a beautiful inside garden
It is a peristyle garden meaning it is a garden surrounded by columns and it is decorated with a giant fresco where you can appreciate the months of the year, along with the hours within the day and the night, and even the seasons. From there, you can see the amazing outside details of the dome. It's a great place to take a break, it really makes you feel like you are miles away from the city.
6. It's like time-travelling through art
The museum has an impressive collection (paintings, sculptures, objects) that illustrate the main artistic currents from Ancient Greece all the way into the XIX century. All the pieces in the museum were donated by collectors and art lovers.
7 . To top it all off: It's free
 This museum is part of the network of City of Paris Museums, making its entrance free, however visitors are encouraged to leave a donation. You really shouldn't pass up the opportunity to go in, even if it's just for a little while! However, the temporary exhibits are not free and the prices vary between 9€ to 15€ per person.
Before we go, here's a #FunFact
The floor of the Main Gallery and the garden were laid by Italian-born Giandomenico Facchina, who developed a more effective way of setting down mosaic. He installed the mosaic in many of Paris's most iconic places, such as the Garnier Opéra, the Opéra-Comique, the Musée Grévin, the Palais Galliera, the Musée Carnavalet, the Galerie Vivienne, the Printemps, and the Bon Marché. So, whenever you see mosaics in Paris you'll know a little bit more about their history.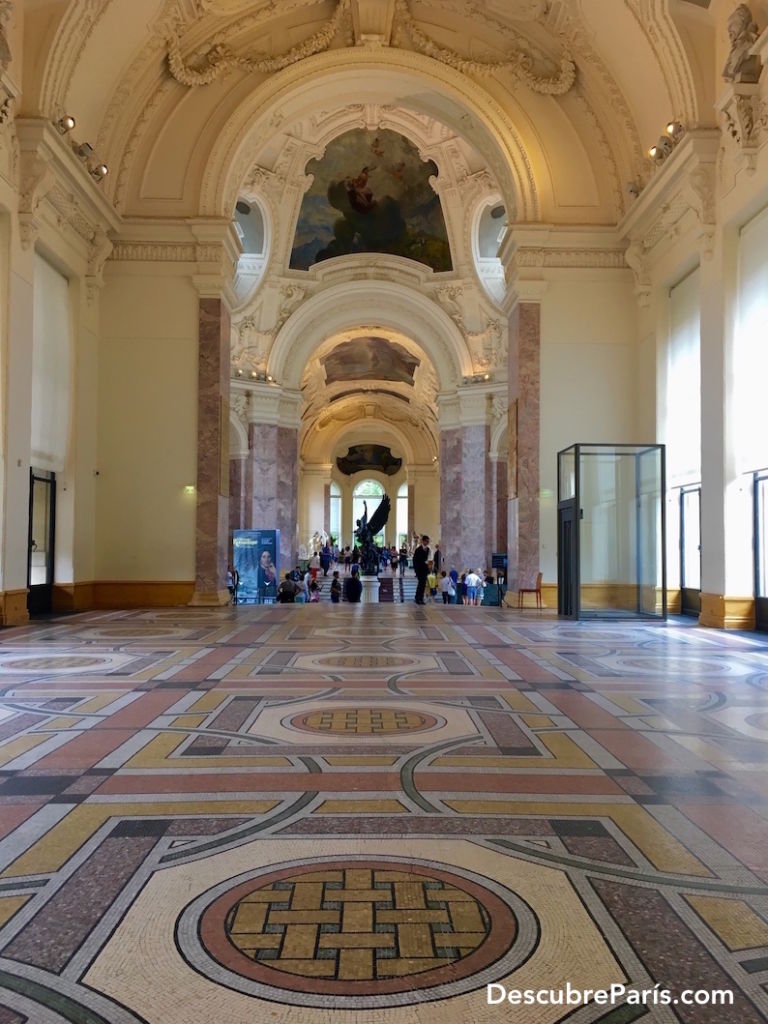 Do you want to visit the Petit Palais? Keep these things in mind:
Visiting hours are Tuesday to Sunday 10:00 a.m. – 6:00 p.m.
It is closed on Mondays, January 1st, July 14th, November 11th, and December 25.
Temporary exhibitions have the same visiting hours, and a night shift on Fridays until 9:00 p.m.
There is a bookstore inside (if you want to pick up an interesting book or souvenir) and cafeteria right next to the garden, where you can enjoy a light refreshment with a beautiful and peaceful background.
You can get there by metro taking Line 1 or 13 and getting off at the Champs-Élysées Clemenceau
The Petit Palais is included in all of our Detailed Guides, of course it is completely up to you whether you head in to take a look around this wonderful place! Remember that we can also design customized schedules for you through our Custom-made Guides service and help you discover Paris at your own pace.
Paris is waiting for you.
A bientôt!
https://www.youtube.com/watch?time_continue=161&v=gpkCT_R9rZQ
Photos ©Descubre París